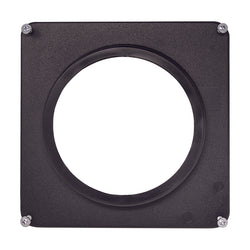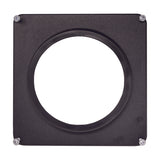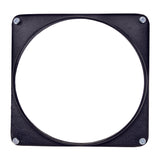 Slant Cabber spray shield
SKU: SL-SPRAY-6
The Slant Cabber spray shield fits onto the Slant Cabber lap machine to prevent water from spraying you while you work. It comes with four adjustable screws. What you see in the picture is exactly how it comes. Make sure you choose the correct model size for your machine.

Slant Cabber spray shield dimensions
6" Slant Cabber: 9-1/2" L X 9-1/2" W 
8" Slant Cabber: 9-1/2" L X 9-1/2" W 
If you have an older machine and are not sure if this part will fit properly, please email sales@hitechdiamond.com or call us at 1 (630) 596-9909 and we will assist you.
Want to transform your 6" Slant Cabber into an 8" model or vice versa? It's easy! All you need to do is purchase your desired size spray shield and matching size discs.
IMPORTANT PURCHASING NOTE: This part is specially designed for use on Hi-Tech Diamond Slant Cabber machines ONLY. This includes both Slant Cabber rock/mineral and Slant Cabber glass/crystal models.